Did you know that buying a home is known as being one of the major financial steps we will make in our lifetime? If owning a home is your goal, you may at times experience setbacks when aiming to achieve it.
For this reason we've shared some common first home buyer setbacks and how to overcome them.
Not enough deposit...
Although you may be able to afford to repay a home loan, often the biggest hurdle will be coming up with a deposit. That's because most lenders will typically require a large 20% deposit towards your new home.
The problem is that at today's property prices that amount can be a lot of money. If you're struggling to come up with a deposit, there are some alternative options you can consider such as a family guarantee or our Low Deposit solution.
Our article "How to Beat The Home Deposit Hurdle" provides some useful tips.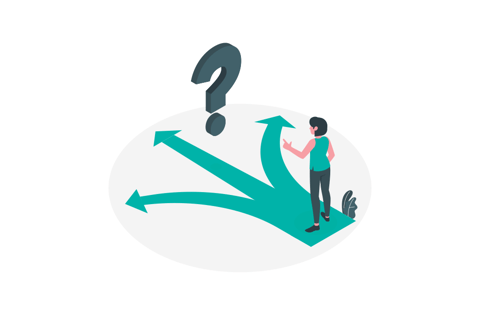 Poor credit history or defaults...
When looking to buy a home, having a good credit history is extremely important. Why? Because when banks offer you a home loan, they're essentially betting that you'll be able to pay it back.
If your credit report shows late payments or defaults they may decline your home loan application. To avoid poor credit, make sure to keep your personal information correct and up to date, avoid applying for credit and pay your bills on time.
If you're concerned about your credit report, consider our article "Tips to Improve Your Credit Report".
Unable to borrow enough...
Your borrowing capacity is the amount of money which you can borrow to purchase a home based on your current financial position. This will give you a clear idea on what you can afford when considering new home options.
If you're unable to borrow enough for your desired property, you will usually have two options... Consider buying something cheaper or explore ways to improve your borrowing power.
If you'd like some tips to improve your borrowing power, consider our article "Tips to Improve Your Borrowing Power".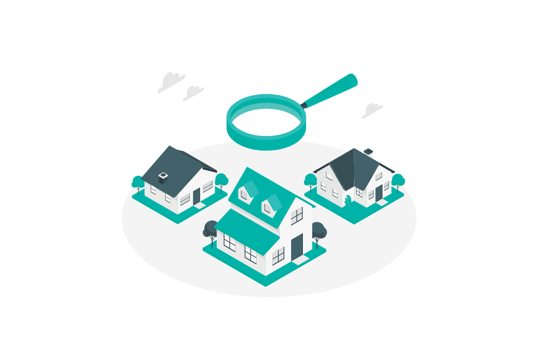 Property is too expensive...
Buying your first home is an exciting and emotional step. As a home buyer you will likely have an idea of the perfect location, design and features that you would like in your new home.
However for some, there may be a difference between what our ideal/dream home looks like and what our first home will be. That's because often what we want and what's within our budget can be two different things.
If you're finding it hard to find an affordable new home, then you may need to spend some more time planning and understanding the market.
Consider our article "Your First Home VS Your Dream Home" for some tips to help you find your ideal home.
Fear of mortgage debt...
Many can appreciate the idea of owning a home. It's a great feeling to have a place where you can hang pictures, paint walls, have pets and raise a family. However, for some, the idea of mortgage debt may be a scary thought.
Some mortgage debt fears include: Loss of income, interest rate increases, higher living costs, home value drops etc. If you have some fears, it's a good idea to write them down and plan to mitigate the risk.
Our article "How to Overcome Fear of Mortgage Debt" may help you with this.
Low Deposit Solution.
Our simple and effective strategy is helping Aussies to finally get into their own home in from as little deposit possible. That's because... We're providing a gift of $10,000 to each one of our buyers to make it possible!