Many can appreciate the idea of owning a home. It's a great feeling to have a place where you can hang pictures, paint walls, have pets and raise a family. However, for some, the idea of mortgage debt may be a scary thought.
For this reason, we've put together a list of common mortgage debt fears and how to potentially overcome them...
What if I lose my job or can't work?
Whether you own a home or rent, you should always be prepared for unforeseen circumstances that may leave you without an income.
Build up an emergency fund of savings that would be enough to cover your living expenses for at least 1-3 months. This will ensure you have some money available when you may need it most. If you have a mortgage, your lender may allow you to pay in advance so you can be ahead with your repayments.
It's also a very smart idea to invest in some effective income protection. This will help to cover you for a number of instances that may leave you in a situation where you're unable to work.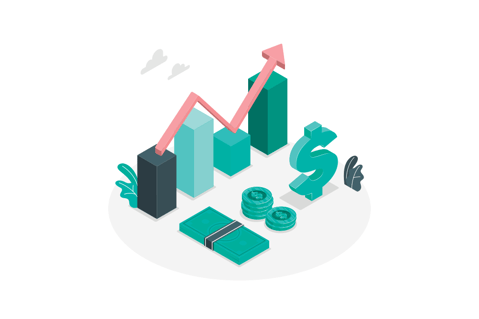 What if interest rates go up?
Interest rates can move up and down during the lifetime of a mortgage. This can effect the repayment amount, so it's good to be prepared.
Lenders will generally calculate the risk and determine how much you can borrow utilising a slightly higher interest rate (typically 2%) than is currently available to allow for interest rate fluctuations.
Although your lender will calculate your repayments based on your current interest rate, you can still make higher payments. By making higher payments, you will reduce your home loan faster and be prepared for interest rate rises.
Your lender may also allow you to fix your home loan at a set interest rate for a number of years. Speak to a trusted finance professional to determine if this strategy suits you.
View our article Fixed vs Variable rate loans ›
What if the home value drops?
Property values can fluctuate over time and for home owners this can be a concern. As a general rule, property is known to grow over the long-term. Despite the chance that prices may decrease, property can bounce back.
Over the past 25 years, according to CoreLogic the median house value in Australia has risen by 412%, or $459,900. Consider below...
Twenty five years ago, the median house value across Australia was just $111,524. Since 1993, median house values have increased by 412%, providing homeowners with a significant home value boost.
Although at times there may have been dips, the capital gain over the past 25 years equates to an annual growth rate of 6.8%!
I'm not good at managing debt...
As a home owner, you will need to be financially disciplined. This can take plenty of practice and training and you don't need to rush into it.
Before taking on any financial commitments, you should always have an effective budget plan in place. This will help you to work out all your expenses and find areas to cut back or save when you need.
With your budget plan in place, you can then play around with figures to determine if you would feel confident to meet the repayments and financial obligations as a home owner.
You can use our free budget kit to help with this.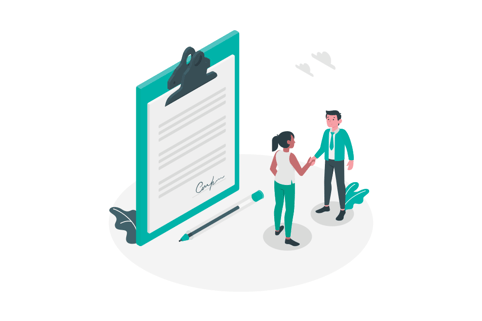 I'm afraid of getting denied for a loan...
Borrowing amounts will almost always vary from lender to lender. This means that just because your bank says no, doesn't mean you need to give up on your search for a home loan.
This is where a Mortgage Broker can really help. They are qualified lending specialists with access to hundreds of lending products. Our mortgage brokers use specialised software that allows us to see borrowing amounts from over 30 lenders.
Mortgage brokers have a good idea of lending products and what may potentially suit your situation. If you'd like to find out how much you can borrow, we can assess your situation for free to give you a better idea.
Get free home loan assessment ›
Owning costs more than renting...
Over the short-term, sometimes this may seem the case. However, interest rates are also at record lows so in some instances mortgage repayments can be cheaper than renting - depending where you buy and how much you spend.
Think long-term... A typical mortgage is 30 years of repayments and once the debt is paid, the owner can live mortgage free. Rent on the other hand is a never ending cycle of payments. This could mean repaying someone else's mortgage for an entire lifetime.
Keep in mind also that rent prices will continue to increase into the future. As a home owner, you can live how you want while your property grows in value. This can provide more financial security and flexibility for your family in the future!
Low Deposit Solution.
Our simple and effective strategy is helping Aussies to finally get into their own home in from as little deposit possible. That's because... We're providing a gift of $10,000 to each one of our buyers to make it possible!