When looking to buy a home, it's important to decide whether to buy/build a new home or an existing home. Below we've shared five reasons why you may prefer to build a brand new home.
You know what you're getting.
When building a new home, you can often choose the land, floor plan and home design to suit your individual taste and budget. Quite often you can also choose the internal and external colour schemes and the inclusions you desire.
You will also know how the house was built and what went into it. If you have questions about the build, your builder or agent will be there to give you helpful and accurate information.
When purchasing an existing property, it is not uncommon for unexpected issues to arise down the track which you can be left to fix at your expense.
Check out some of our Home Designs & Floor Plans here.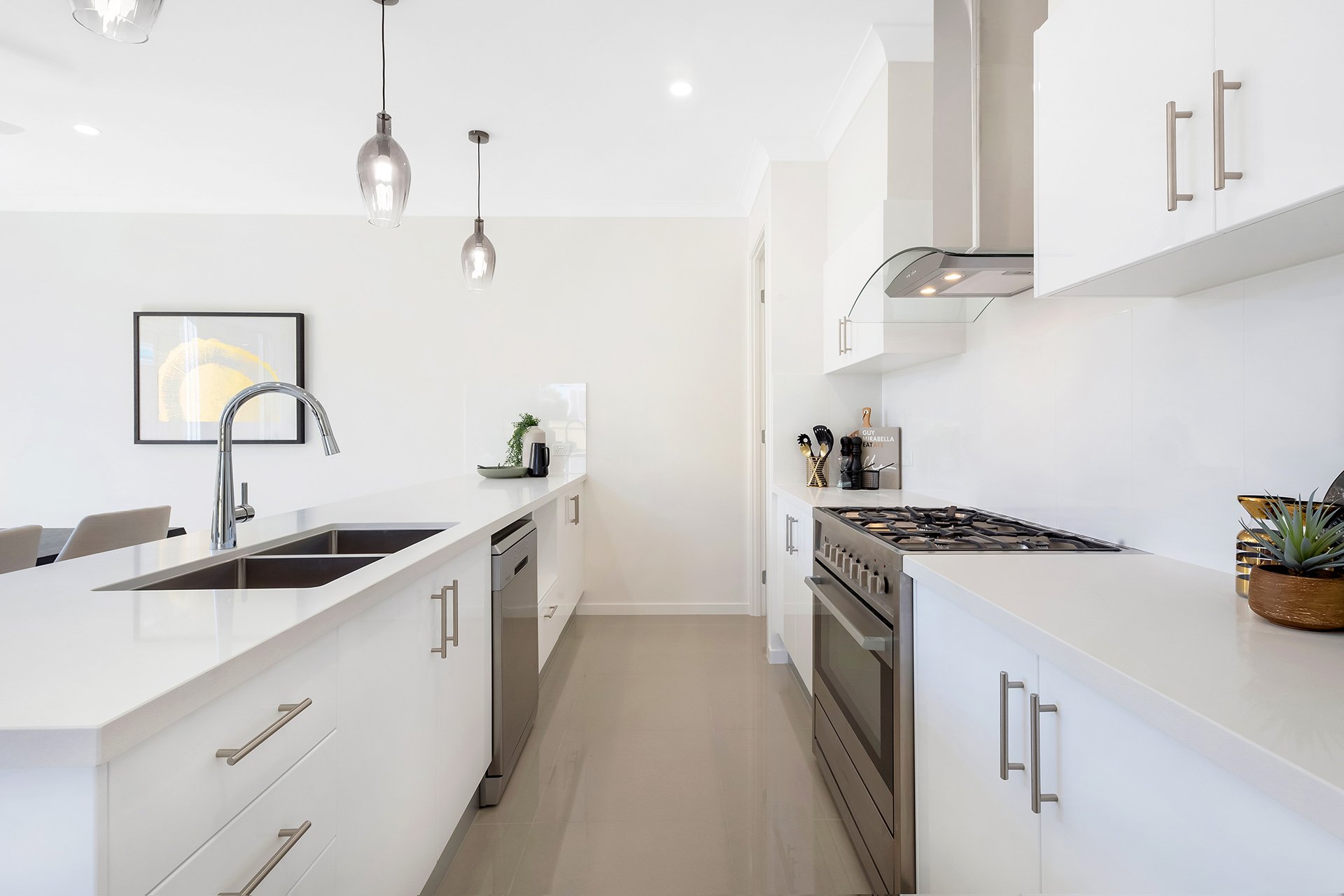 Government grants for new homes.
If you're looking to take advantage of the Government First Home Owners' Grant, make sure to check your states guidelines. In most instances the grant will only be eligible when building or buying a brand new home.
The first home grant can help towards your deposit and supports the economy by boosting new home construction. This helps to provide more jobs to tradies in your area.
You can learn more about available grants at firsthome.gov.au
High safety standards.
The Building Code of Australia (BCA) provides the minimum necessary requirements for safety, health, amenity and sustainability in the design and construction of new buildings (and new building work in existing buildings) throughout Australia.
Constructed to the latest building codes, a new home includes a wide range of safety measures to protect families. Electrical circuit protectors, safety glass and hard-wired smoke detectors are just a few safety examples.
Low maintenance & warranties.
Brand new properties require less repairs and maintenance than older ones. A new property often comes with a builder's warranty and appliance warranties for a few months or years. So this can save you money on ongoing costs.
With a new home you will have less maintenance costs in the first few years, if you are even careful, that could even go longer. Note that as the years go by, the property will go through the natural occurrence of wear and tear.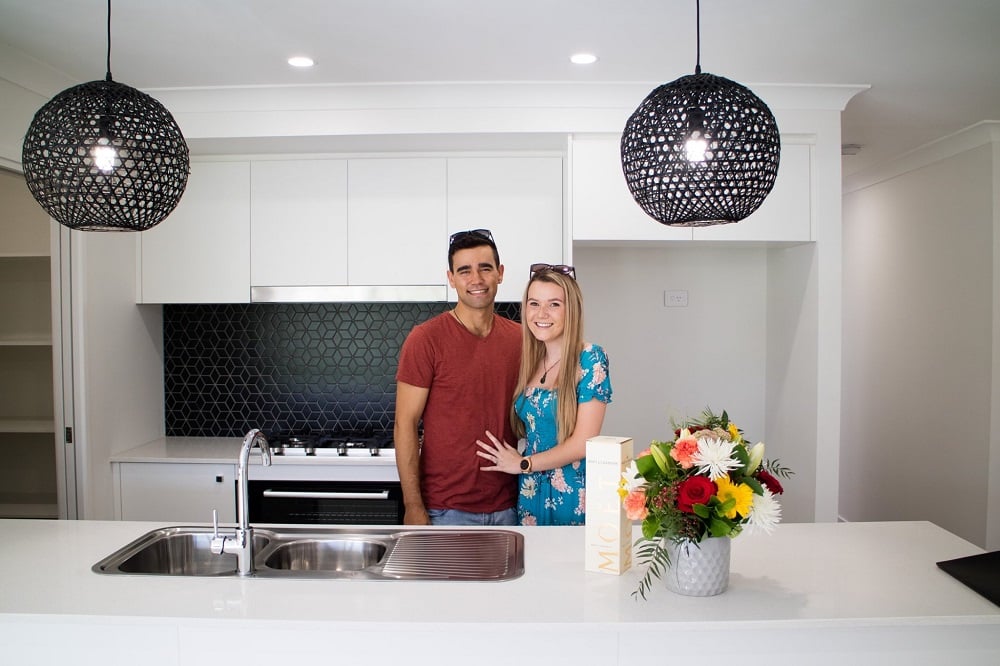 Image: Delayne and Angel celebrating the handover day of their brand new first home. Source: MWC Group.
More appealing.
Professional new home builders combine the latest construction techniques with timeless craftsmanship to create homes that are comfortable, attractive and great to live in.
Many home owners and tenants, especially younger ones, will find newer properties much more appealing because of their modern style, features and smart home gadgets.
Low Deposit Solution.
Our simple and effective strategy is helping Aussies to finally get into their own home in from as little deposit possible. That's because... We're providing a gift of $10,000 to each one of our buyers to make it possible!